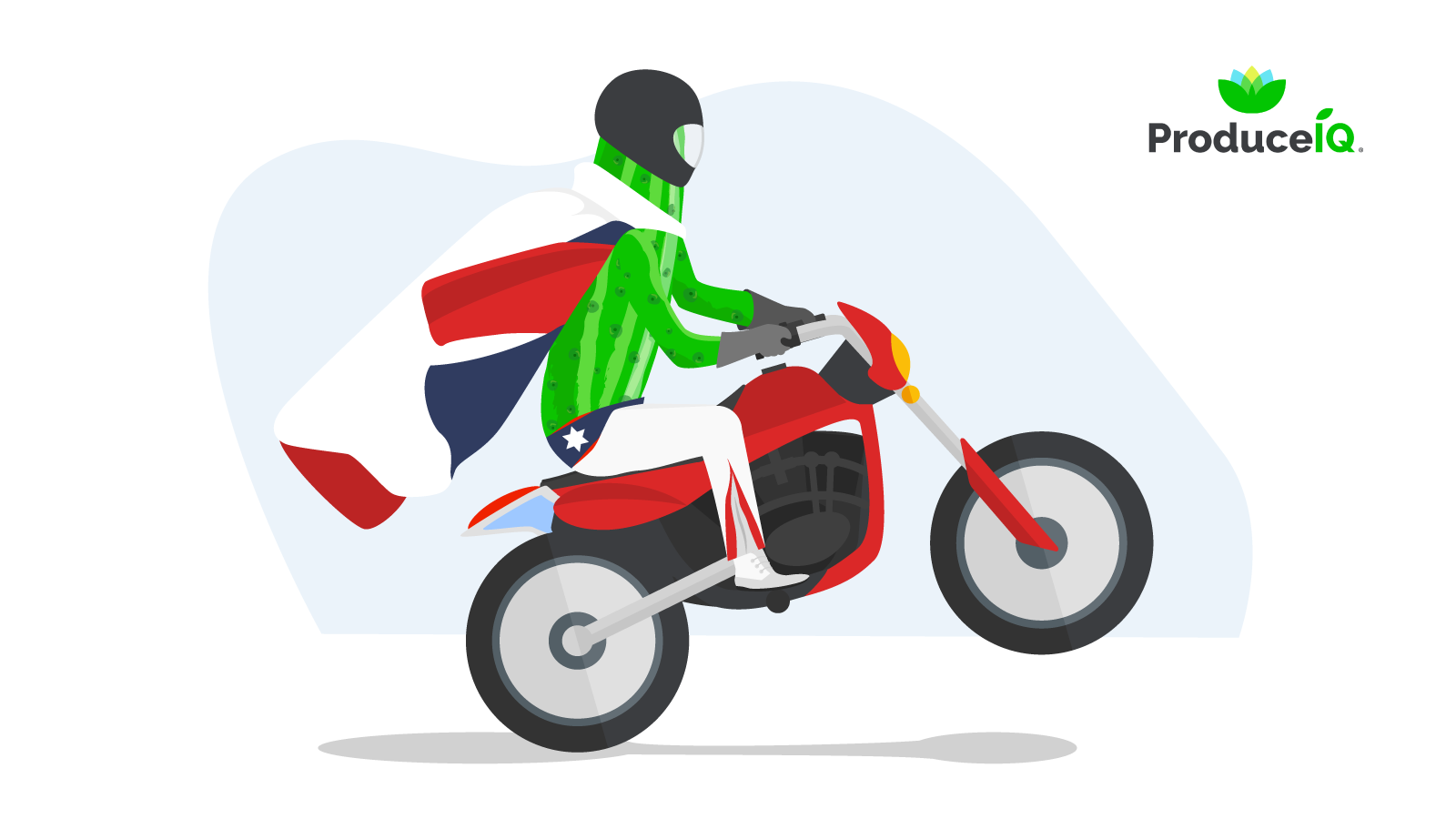 (Week #37, ending September 17th)
ProduceIQ Index: $1.14/pound, +1.8 percent over prior week
After a year hiatus due to the coronavirus pandemic, Monterey's Organic Fresh produce Summit garnered a surprisingly hearty turnout. A fitting end to a demanding summer season. Growing regions are pushing further south in pursuit of warmer temperatures as summer fades away and fall begins to settle upon much of the continental U.S.
Overall produce markets continue with elevated prices, causing the ProduceIQ Index to reach a 10-year high for week #37. The lack of near-term supply should cause prices to persist for a few weeks.
Cucumbers are in transition, causing market perils that would scare Evel Knievel. Mexican field production will begin crossing in two weeks. Western markets often experience a gap in supply during September, leaving domestic markets reliant on Eastern growers to meet demand. In the East, scattered growing regions are now consolidating into South Georgia for its early fall growing season.

Cucumber prices may rise till Mexico begins harvest at the start of October.
Up another +4 percent to over $30 /case, asparagus prices are near a ten-year high. Mexican and Peruvian markets are in transition, and inclement weather is thwarting Peruvian logistics efforts. As a result, expect markets to remain tight as supply recovers.
Warm weather is wreaking havoc on broccoli supply. Price increases in September are typical for broccoli markets. However, current demand-exceeds-supply is greater than usual. Prices are up an additional +17 percent over the previous week and should continue to climb as Californian grower's yields decline and Mexican supply remains challenged.
Berry category is mixed. Strawberries fall -27 percent while blueberries rise +25 percent to their highest week #37 prices in ten years. Blueberry prices typically see increases throughout September and October due to an annual gap in supply. Volume from Peru and Mexico should increase within the next 7-10 days and provide some relief to stretched suppliers.

Blueberries continue price rise and enter a period of volatility.

Washington and Oregon blueberry harvest declines, creating supply gap.
For the third straight week, there is little relief to be found for avocado buyers. Prices remain elevated, exceeding $45 per case, in the face of delayed harvest. However, transition to the new crop will bring some respite to competitive Hass markets.
Lettuce prices continue to increase as harvests wane in California and transition South to Arizona. Iceberg jumped to over $18 per case and has upward potential. Romaine is slightly A-HEAD iceberg at $19 and is similarly poised to rise further. Expect supply to remain snug until the annual fall transition reaches fruition in October.
Please visit our online marketplace here and enjoy free access to our market tools which created the graphs above.
Related produce from this article