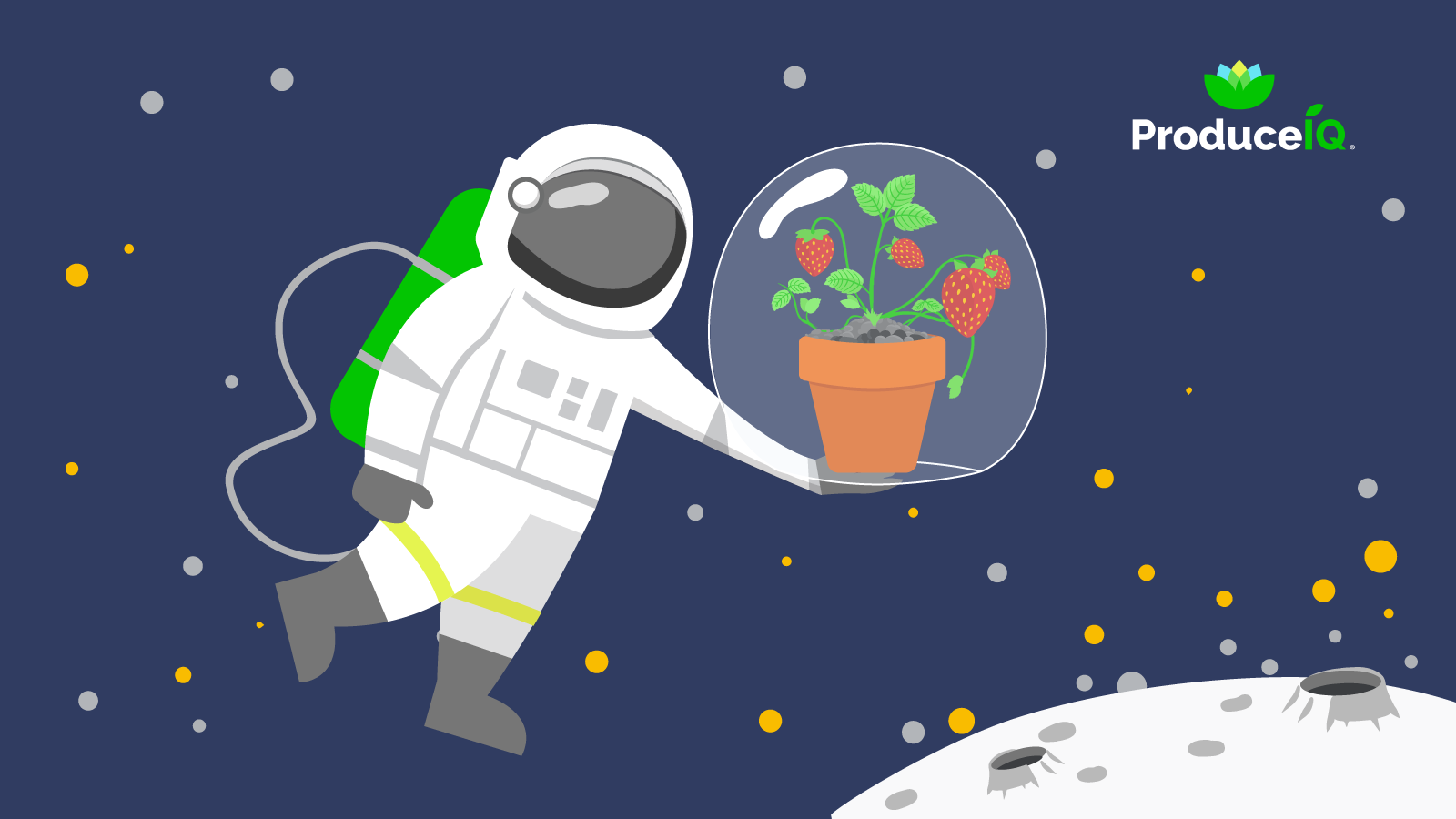 (Week #35, ending September 3rd)
ProduceIQ Index: $1.11/pound, +2.8 percent over prior week
While astronauts watch California wildfires spew smoke from space, the fresh produce industry is also keeping a birds-eye view on blazes in the golden state. Although wildfires don't usually burn in California's fresh produce growing regions, growers are painfully aware of the ways in which the fires impact everything from air-quality to sunlight.
This year's fire season is so severe air quality on the East Coast is feeling its effects, according to an article published by the Associated Press. Those same strong winds that can carry smoke and debris across a continent also threaten fresh produce growing regions in the state.
Produce grower's effort to mitigate the effects of wildfires is impacting both humans and plants. To reduce exposure to poor air quality and heat, growers restrict farmworker's hours and, in extreme cases, cease operations altogether. Smoke and ash from fires reduces plant's exposure to sunlight and inhibit photosynthesis.
A commodity particularly vulnerable to the effects of wildfires, iceberg lettuce, is up +35 percent over the previous week. Iceberg is finally breaking out of the low-prices typical for this time of year, though not close to the extreme years of 2014 and 2015. Markets will continue to tighten as growing regions move South from Salinas, CA to Yuma, AZ. Growers in Salinas are also battling quality issues and insects.

Iceberg prices may continue to rise until growing regions fully transition.
Blueberries, raspberries, and strawberries are in a gap!
Strawberry season in Salinas and Watsonville, CA is in its final days. Growers continue to struggle with labor challenges brought on by heat and poor air quality. Expect product out of Santa Maria to increase over the next few weeks and provide some relief for elevated prices.
The Pacific Northwest season is nearly finished, and Mexican and Peruvian growers are beginning to ramp up production of blueberries and raspberries. Raspberry and blueberry prices are at their second highest price in ten-years for week #35. Expect markets to remain tight as import volumes only slowly increase.
In stark contrast to its berry counterparts, blackberry prices are low. Buyers and consumers alike can enjoy deals on blackberries. Supply is plentiful on the berry, but volumes are expected to decrease throughout the next few weeks as the commodity begins to transition to growing regions outside of the U.S.

Strawberries begin ascent earlier than in prior years; pricing likely to remain in the mid-teens, rather than near historical $10 /case type range.
In the dry veg category, sweet corn is at a ten-year low. Prices have been declining for the past 22 weeks and have finally reached the point where the elderly man reminds us that corn has 'nowhere to go but up.' Supply is dipping slightly but demand is comparatively low resulting in promotable prices.
Avocados are having another rough week (if you're a buyer). California's season is closing, Peruvian imports are declining, and Mexico's production is obstructed by poor weather. Prices remain elevated as strong demand and weak supply keeps markets elevated.

Avocados are running small in size for this new Mexican crop, and the large fruit is priced accordingly.
Please visit our online marketplace here and enjoy free access to our market tools which created the graphs above.
Related produce from this article